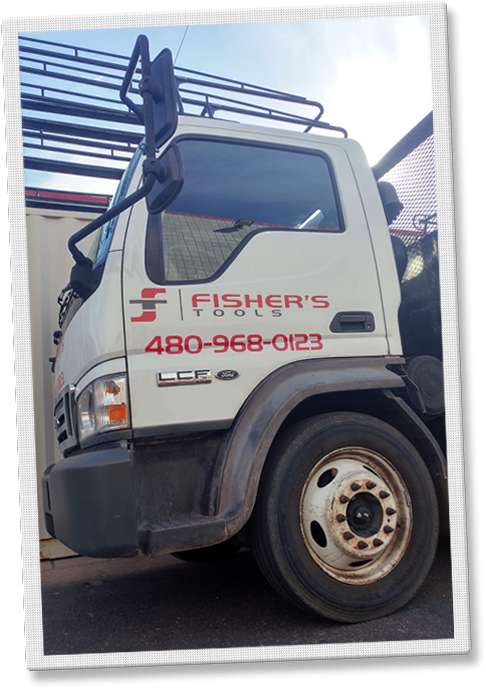 Our Company
Based in the Greater Phoenix area, Fisher Tools is a privately held, family owned business that operates on the principals of integrity, knowledge, and an entrepreneurial spirit. We possess a large and varied inventory consisting of well over 20,000 unique items from over 400 manufacturers and vendors. It is our mission to service the professional better than from any other source in which you could hope to purchase your tools.
Fisher Tools services the commercial construction industry, specializing in targeting the electrical, concrete, and mechanical contractor, not to mention the general tradesman. So whether you're building a bridge, or just replacing a broken shower head, Fisher Tools can provide you with the best tool for your job.
Do you own a business?
See our application for Company Credit Accounts.
Are you with a government, state agency, or large company?
See our Government & Bulk Sales information.
Do you use Class 1 - 4 Rubber gloves? Or Fire-Resistent clothing?
See our sister company Utility Products & Testing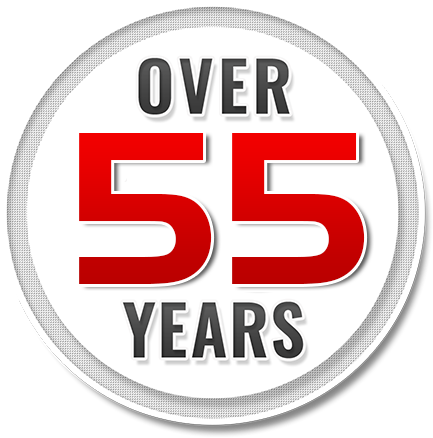 Our Story
Our humble beginnings date back to 1964 when founder Howard Fisher began selling hammer handles and other trinket products at a Phoenix park-n-swap. Howard operated out of his garage instilling integrity, knowledge, and an entrepreneurial spirit in everything he did.
In 1979 Howard was able to open a brick and mortar location. Today, we've remained in the valley with a facility that encompasses four acres, over 62,000 square feet of warehousing and an impressive 8,000 square foot showroom - the result of putting customers first and backing with a solid line of products.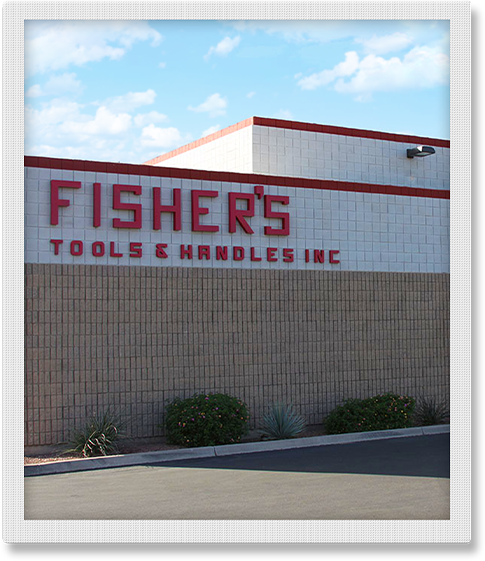 Brick & Mortar Location
If you're in the area, our physical location in Tempe offers you the chance to see in person any of the more than 20,000 items we stock before you purchase. Our main showroom, which measures over 8,000 square feet, is packed full of every item we sell on our website, plus thousands more.
We've also just added an additional 30,000 square feet of warehouse space, bringing our total size to over 62,000 square feet. On top of that, our knowledgeable staff is always on hand to lend their expertise on whatever questions or concerns you may have.
Our public showroom is open Monday - Friday, 7am to 5pm. To view pictures and information on our warehouse and showroom, check out our gallery.
Authorized Distributor
Fisher Tools is a fully authorized retailer for every manufacturer that we feature on our website.
By purchasing your tools from an authorized distributor, you can be sure that all warranties will be upheld, and that you are purchasing only the highest quality available.
Some of our top brands include DeWalt, Makita, Knaack, Bosch, Current, Milwaukee, Klein Tools, and more.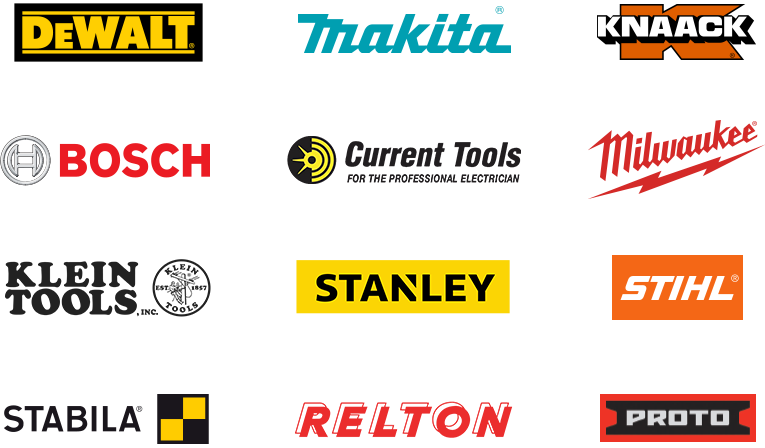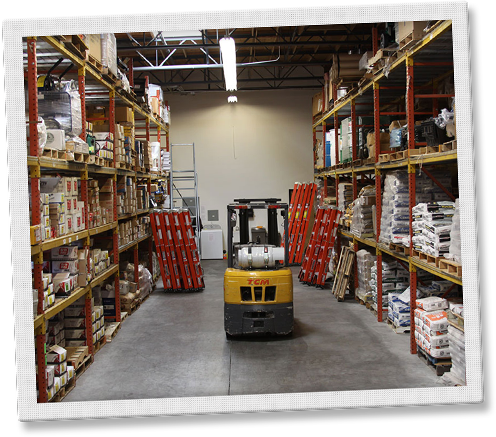 In-stock Items
When we say an item is in-stock, we mean it. Unlike many other internet retailers, we stock all of our items on location, in our warehouse.
You can rest assured that your order is being shipped directly from our warehouse in Tempe, Arizona, and that we will not drop ship (use a third party) with any of our orders.